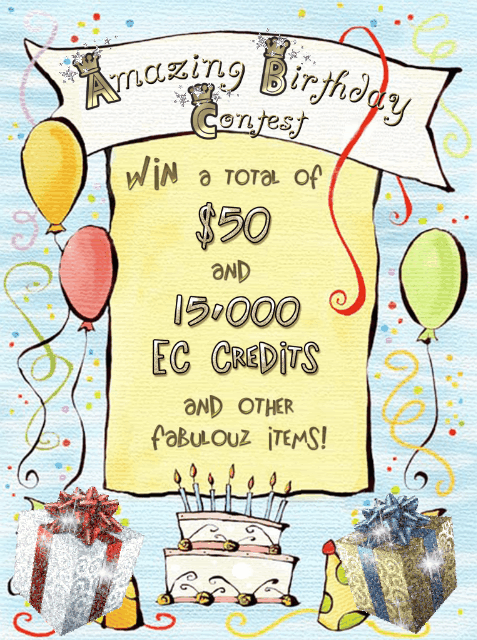 Thanks to Julie Ann for the Badge Design
I was overwhelmed with the turned-out of my sponsorship. Originally, I planned for a $43 and 4300 EC Credits to mark my 43rd birthday but as of today I was able to gather $50 .10,000 EC Credits and beauty products..A blogger friend told me why not make it $ 80 or $100? Hmmm… that depends on my sponsorship.
The contest mechanics and final list of sponsor will be posted on Friday. So guys, celebrate my birthday with me. Be my sponsor now!